//A NEW LIFE-SESSION //
// Friday 12 JULY 2019 starting 21:00 //
// Jetlag, Herrengasse 28a, 5020 Salzburg //
//  Selecting for you: Etienne Sangity, Swifty & Fresh Herbs //

//DROP THE NEEDLE-SESSION //
// Tuesday 30 APRIL 2019 starting 21:00 //
// Jetlag, Herrengasse 28a, 5020 Salzburg //
//  Selecting for you: Swifty & Fresh Herbs //

//QUALITY CONTROL-SESSION //
// Friday 8 MARCH 2019 starting 21:00 //
// Jetlag, Herrengasse 28a, 5020 Salzburg //
//  Selecting for you: Club 101 Family & Fresh Herbs //

//LEAVING THIS PLANET-SESSION //
// Friday 18 JAN 2019 starting 21:00 //
// Jetlag, Herrengasse 28a, 5020 Salzburg //
//  Selecting for you: Mike Evans & Fresh Herbs //

//WE´VE GOT THE JAZZ-SESSION //
// Friday 30 NOV 2018 starting 21:00 //
// Jetlag, Herrengasse 28a, 5020 Salzburg //
//  Selecting for you: Swifty & Fresh Herbs //

//SPACED OUT-SESSION //
// Friday 5 OCTOBER 2018 starting 21:00 //
// Jetlag, Herrengasse 28a, 5020 Salzburg //
//  Selecting for you: Cosmic & Fresh Herbs //

//SOUNDING OUT-SESSION //
// Friday 14 June 2018 starting 21:00 //
// Jetlag, Herrengasse 28a, 5020 Salzburg //
//  Selecting for you: Cosmic, Kinski & Fresh Herbs //

//FRIENDS & BUDDIES-SESSION //
// Friday 4 May 2018 starting 21:00 //
// Jetlag, Herrengasse 28a, 5020 Salzburg //
//  Selecting for you: Swifty, Shakewell & Fresh Herbs //

//THEY SAY WE´RE DIFFERENT SESSION-SESSION //
// Friday 23 March 2018 starting 21:00 //
// Jetlag, Herrengasse 28a, 5020 Salzburg //
//  Selecting for you: Cosmic, Shakewell & Fresh Herbs 

//JAZZ IT UP-SESSION //
// Friday 26 January 2017 starting 21:00 //
// Jetlag, Herrengasse 28a, 5020 Salzburg //
//  Selecting for you: Ill:Behaviour, Swifty & Fresh Herbs 

//10 YEARS JETLAG/7 YEARS CLUB ANALOG BIRTHDAY-SESSION //
// Friday 7 December 2017 starting 21:00 //
// Jetlag, Herrengasse 28a, 5020 Salzburg //
//  Selecting for you: all the mighty DJs who have supported us throughout the years


//LOST CONTROL-SESSION //
// Friday 22 SEPTEMBER 2017 starting 21:00 //
// Jetlag, Herrengasse 28a, 5020 Salzburg //
//  Selecting for you: Ill:Behaviour, Dan & Fresh Herbs 

//NIGHT OF THE LONGPLAYERS-SESSION //
// Friday 30 JUNE 2017 starting 21:00 //
// Jetlag, Herrengasse 28a, 5020 Salzburg //
//  Selecting for you: Swifty, Mel, Ill:Behaviour & Fresh Herbs

//ILL COMMUNICATION-SESSION //
// Friday 7 APRIL 2017 starting 21:00 //
// Jetlag, Herrengasse 28a, 5020 Salzburg //
//  Selecting for you: Eljot, Damn & Ill:Behaviour  //

//IN THE OFFING-SESSION //
// Friday 3 MARCH 2017 starting 21:00 //
// Jetlag, Herrengasse 28a, 5020 Salzburg //
//  Selecting for you: Swifty & Fresh Herbs  //
// 6th ANNIVERSARY-SESSION //
// Friday 18 NOVEMBER 2016 starting 21:00 //
// Jetlag, Herrengasse 28a, 5020 Salzburg //
//  Selecting for you: Shakewell, Ill:Behaviour & Fresh Herbs  //
—————————————————————

// THE Do the Smasher-SESSION //
// Friday 23 September 2016 starting 21:00 //
// Jetlag, Herrengasse 28a, 5020 Salzburg //
//  Smashing for you: Swifty & Fresh Herbs  //
—————————————————————


// THE 4 to 5 on 45s-SESSION //
// Friday 10 June 2016 starting 21:00 //
// Jetlag, Herrengasse 28a, 5020 Salzburg //
// 4 to 5 DJs  on 45s only //
// MelMel > Ill:Behaviour > Swifty > Fresh Herbs  //
—————————————————————

// THE SLAM BAM SESSION //
// Friday 22 APRIL 2016 starting 21:00 //
// Jetlag, Herrengasse 28a, 5020 Salzburg //
// Ill:Behaviour & Fresh Herbs //
—————————————————————

// THE REASONS SESSION //
// Friday 26 February 2016 starting 21:00 //
// Jetlag, Herrengasse 28a, 5020 Salzburg //
// Swifty & Fresh Herbs //
—————————————————————

// THE ATTITUDE, BELIEF & DETERMINATION SESSION //
// Friday 13 November 2015 starting 21:00 //
// Jetlag, Herrengasse 28a, 5020 Salzburg //

// THE FREE SOUL-SESSION //
// Friday 29 May 2015 starting 21:00 //
// Jetlag, Herrengasse 28a, 5020 Salzburg //
// Diggin for you: Ill:Behaviour & Fresh Herbs //
// IN THE BASEMENT SESSION //
// Friday 27 March 2015 starting 21:00 //
// Jetlag, Herrengasse 28a, 5020 Salzburg //
// Diggin for you: Ill:Behaviour & Fresh Herbs //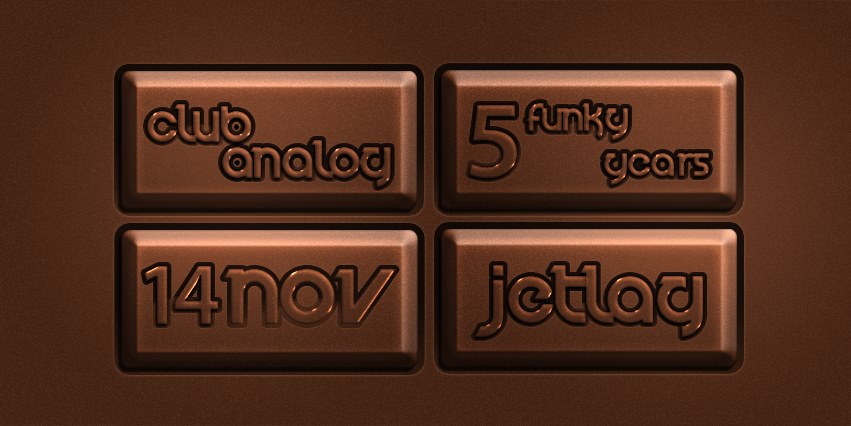 Turntables&mixer maintained. Check!
Vinyl selected. Check!
DJs: Diaz, Swifty & Fresh Herbs. Check!
Ready, steady, go & cut!
Fresh Herbs…plants beats
Follow us on Facebook!
—————————————————————

A couple of years ago I stumbled into vintage furniture shop JETLAG in Salzburg, Austria, where I got to know Wolfgang, the chief jetlagger. Thanks to mutual vinylicious interests, the idea to initiate a revamp of CLUB ANALOG was born.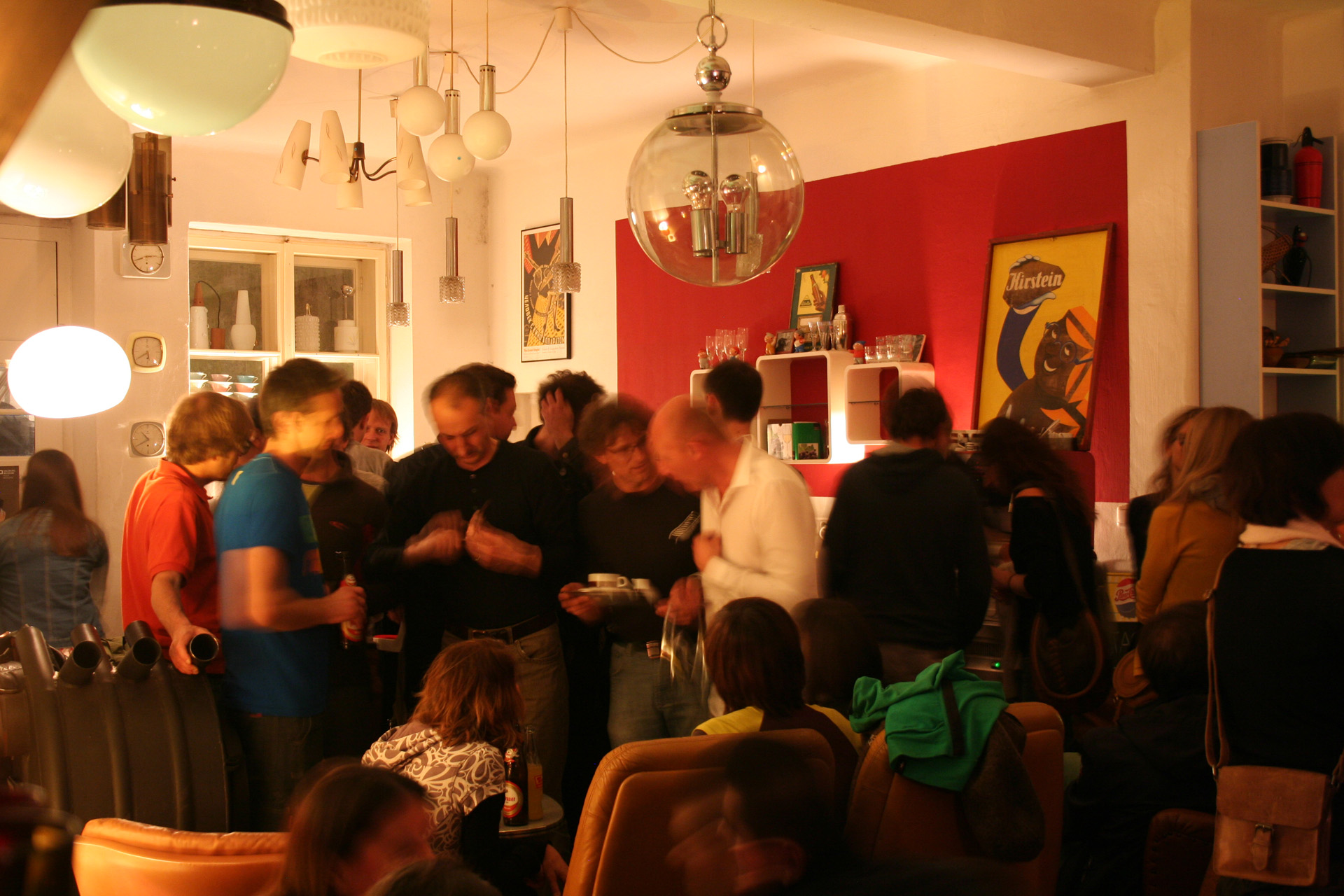 Originally CLUB ANALOG was held sporadically, but in November 2009 we officially "opened doors" for regular CLUB ANALOG nights with the sole intention to:
+ throw great parties
+ build up some funk fodder in Salzburg
+ with like-minded people
+ who like to enjoy great company
+ to some funky music
+ roughly once every 6 weeks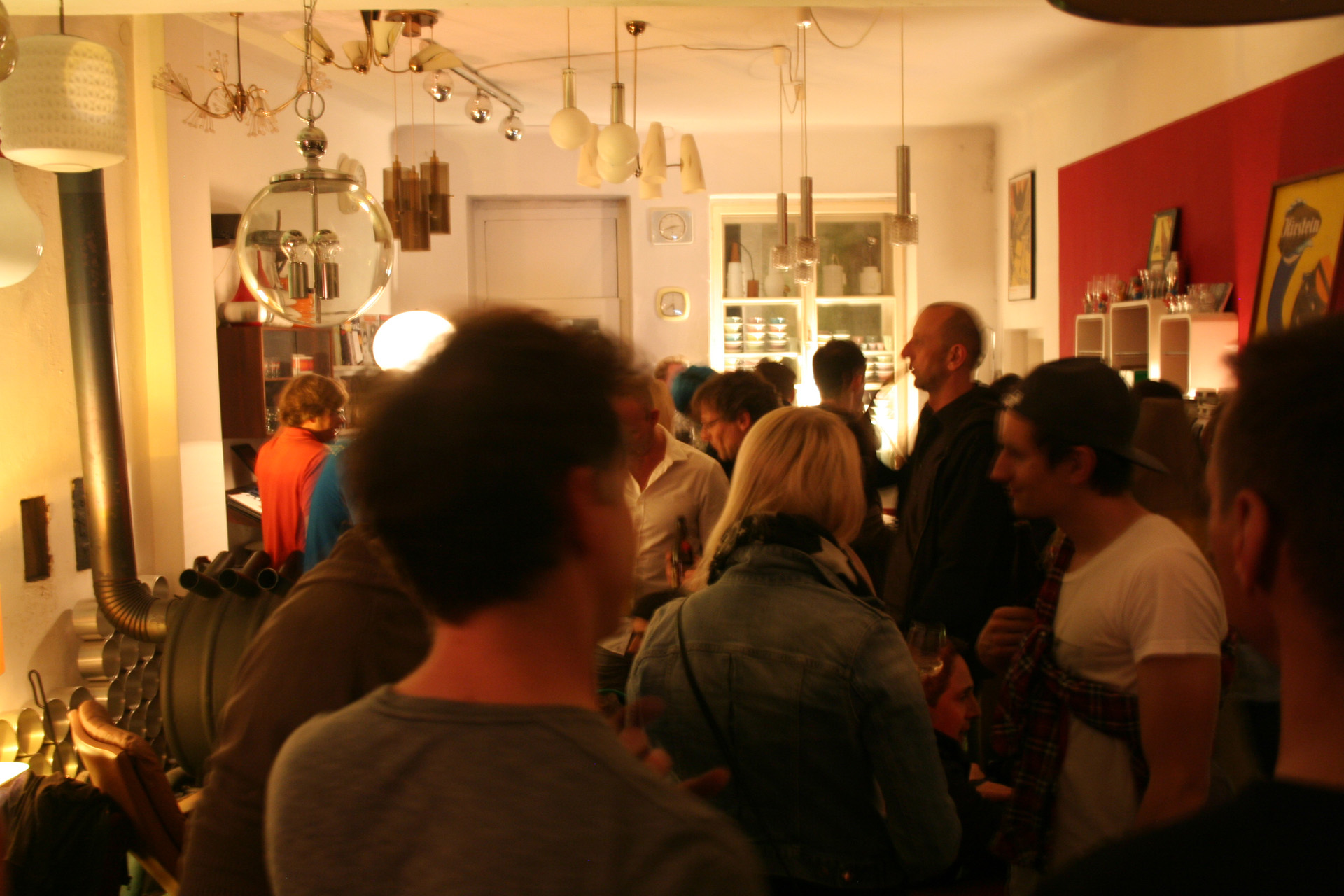 CLUB ANALOG is for all hipsters, gangsters, posers, skin hitters, ivory ticklers and finger pickers. CLUB ANALOG entertains good people in a good venue with good music. For those who have not yet been our guests, expect this: a pinch of jazz, a bowl of soul and a big crate full of funk.
How do you get to know about the next Club Analog session? Just subscribe to the Garden Fresh Newsletter. You will then receive updates on what´s growing when and where in our garden. See you at the next CLUB ANALOG session!